"WORDS COUNT -Festival of WORDS"
A new segment of Delhi International Arts Festival 3 days- "words count -Festival of  words",  curated by award winning screenwriter and novelist Advaita Kala is starting from the 22nd of November at the Amphi Theatre of India Habitat Centre, informed founder Festival Director , Delhi International Arts Festival, Ms. Prathibha Prahlad while addressing the media here at Indian Womens Press Corps .Festival director Ms.Prathibha Prahlad announced several events that are being organised under' Celebrating ASEAN- INDIA partnership at 25′, including the Closing Ceremony on the 25th of Nov at Qutub Minar. On this occasion  Mr. Shantanau & Nikhil the famous fashion designers and Mr.Dilip Cherian, Communications consultant and columnist were also present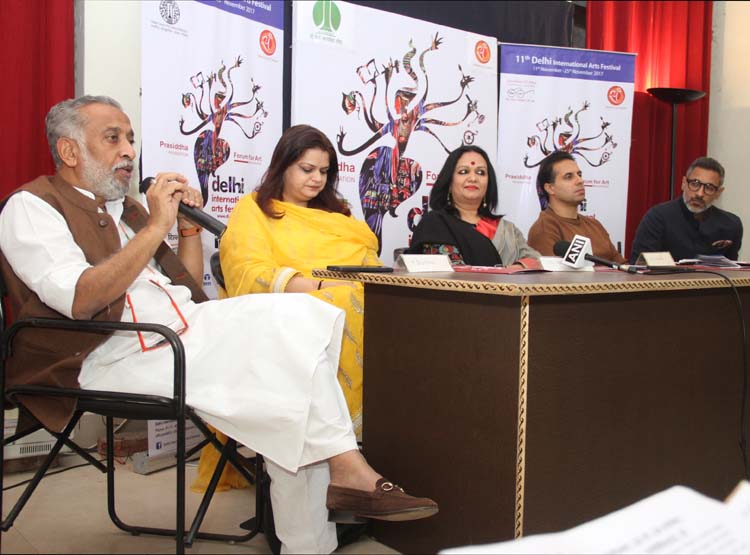 Ms. Advaita Kala, the curator of "Words Count" told that "words count-  Festival of words is a Festival of conversation because words are something not just writer use but so do politician, atirist , journalist even Fashion designer use as the language of fashion. She also informed that, the festival will witness host of sessions such as keynote address on the state of economy by Minister Jayant Sinha, social media as a portal into misogyny by actor-politician Gul Panag among others.
"The festival is all about making people understand the cultural nuances that shape our society. It is essential to have a conversation that allows discussion among people and this festival is directed in the same direction," political and policy professional Dilip Cherian said.
The festival will explore the role words play in our lives – in art, politics, culture and of course literature. The power of words can never be underestimated and Words Count is a festival that celebrates the use of words to promote understanding, civil discourse and community. The new segment of Delhi International Arts Festival", will begin with discussion among first time writers including Shuchi Kalra, Aanchal Bahri, and Dimple Kaul, who will speak about their experiences while getting published.