Welcome Supreme Court verdict restricting maximum RTI fees at rupees 50: Should be uniformly fixed for all states and competent authorities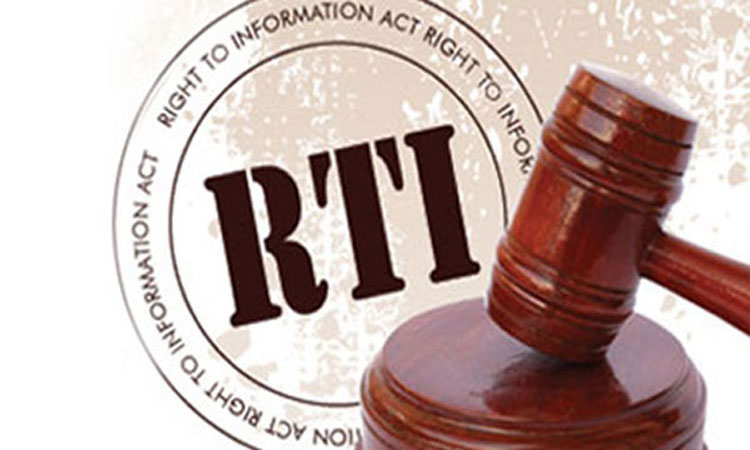 It refers to welcome Supreme Court verdict on 20.03.2018 restricting maximum RTI fees at rupees 50. But it is not clear if the order includes abolishing extra RTI fees for filing first appeals like system exists in Chhatisgarh. Several states and competent authorities including High Courts had misused powers granted under sections 27 and 28 of RTI Act for fixing abnormal RTI fees. Even Delhi High Court had misused its powers by framing such rules in the year 2006 (though later modified) which even contradicted provisions of RTI Act. Recent Apex Court verdict has put a full stop on such tactics to dilute RTI Act through undesired rules.
Department of Personnel and Training (DoPT) by taking advantage of Supreme Court verdict should move towards uniform RTI fees of rupees fifty inclusive of copying charges for first twenty copied pages. Petitioners will get material worth rupees fifty (present RTI fees of rupees ten plus rupees forty for twenty copied pages) but eliminating those who may be filing RTI petitions without any seriousness just because of negligible RTI fees of just rupees ten. It will be economical in terms of man-hours spent and postal-charges for both the public-authorities and genuine RTI applicants in demanding and remitting copying-charges. It is illogical to continue with insignificant RTI fees of just rupees ten for last more than one decade when government-fees and other service-costs have since increased manifolds, that too when RTI fees and copying charges are totally waived for persons below-poverty-line (BPL).
However since big contractors file RTI petitions in name of casual labourers of BPL category to get copied documents free-of-cost, provision of free providing of copied documents for people in BPL category can be replaced by offer of inspection of records with copies of documents then provided if information affects the concerned petitioner of BPL category which should be present during inspection of records. DoPT and Department of Posts should also accept repeated CIC-recommendation both through orders and administratively to introduce RTI stamps in denominations of rupees 2, 10 and 50 to save heavy public cost in handling postal-orders submitted towards RTI fees.