Plastic 10-rupee notes re-announced after five years: Withdraw 10-rupee coins not accepted in circulation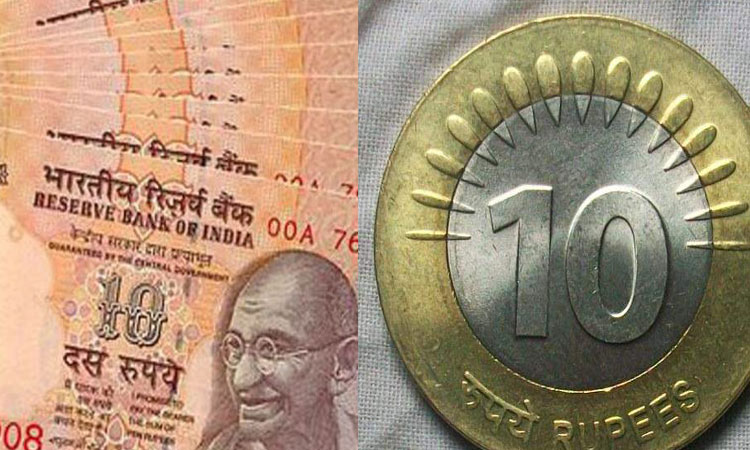 It refers to Union Minister of state for Finance P Radhakrishnan on 16.03.2018 again announcing after five years regarding issue of plastic 10-rupee notes on experimental basis in five select cities Kochi, Mysore, Jaipur, Shimla and Bhuvneshwar. Same announcement was made by the then Union Minister of Finance Namo Narain Meena on 12.03.2013 in a written reply in Rajya Sabha. Only a month ago on 16.02.2018, central government replied at Delhi High Court on 16.02.2018 that recently issued smaller-sized ten-rupee notes would be soon discontinued. It is noteworthy that 10-rupee coins are not being accepted in circulation in fear of their being largely fake. All this reveals that both central government and Reserve Bank of India (RBI) have flickering coin-note policy causing heavy premium on coin-bags at times while stopping coin-minting because of their being in plenty.
Now coin-currency department in Department of Economic Affairs (Government of India) and RBI should direct public-outlets controlled by government-agencies like milk-booths, petrol-pumps, grocery-shops etc which were authorized to accept demonetized currency, may accept ten-rupee coins without any limitation. Further minting of 10-rupee coins may be altogether stopped. Since plastic currency is already successful in countries where introduced, 10-rupee plastic notes in plenty may be issued after process of initial experimentation soon completed. In the meanwhile concentration on minting more and more 5-rupee coins may be there to overcome likely temporary shortage of 10-rupee notes after withdrawal of 10-rupee coins and start of regular printing of 10-rupee plastic-currency. Enquiry should be made and responsible ones punished who could not implement five-year old government-decision to issue plastic 10-rupee notes.