Noble move of Bihar Chief Minister against dowry-marriages should be adopted as a law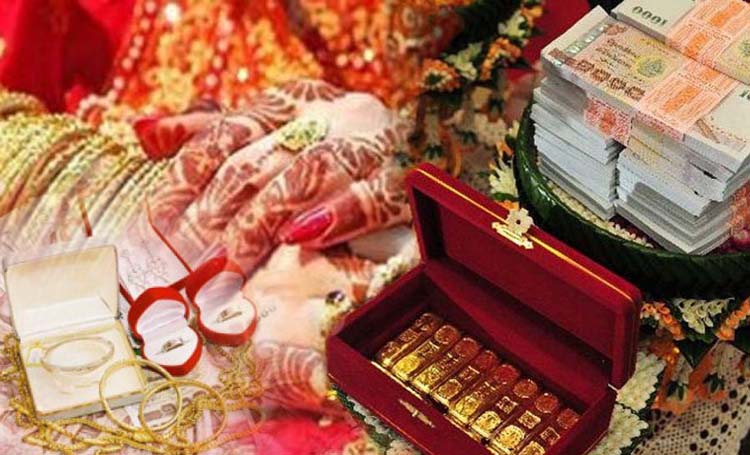 Bihar Chief Minister while attending marriages only without dowry, has rightly suggested to print on wedding-cards if marriage being without dowry. Bihar Deputy Chief Minister in a departure from tradition, organized marriage of his son in daytime without any pomp and show, ornate arrangements, musical bands or feasts. All guests were requested not to bring gifts. It may be recalled that the then Delhi Chief Minister Shiela Dixit pledged to boycott mega-budgeted functions. But otherwise marriages in political families in general are ugly show wealth with leading politicians cutting across party-lines attending such lavish marriage-functions.
Since Supreme Court has taken extreme in public-interest to interfere in even most celebrated religious festival of Deepawali by banning crackers, restrictions on costly wedding-ceremonies can also be imposed banning gifts and cash-envelopes which are great social evils. Even Prime Minister can make an appeal followed by stringent action to check mega-budgeted marriage-celebrations by imposing marriage-tax on mega-budgeted celebrations.
Marriage-cards should contain details of print-order, cost of cards, estimated number of guests, estimated marriage-expenses, some essential personal details of brides and grooms like date of birth apart from declaration about not taking dowry and gifts (including cash-envelopes). In case such declaration is not made, then a return about these aspects must be submitted to tax-authorities.