Import of computers, printers be allowed if cartridges allowed to be manufactured and refilled in India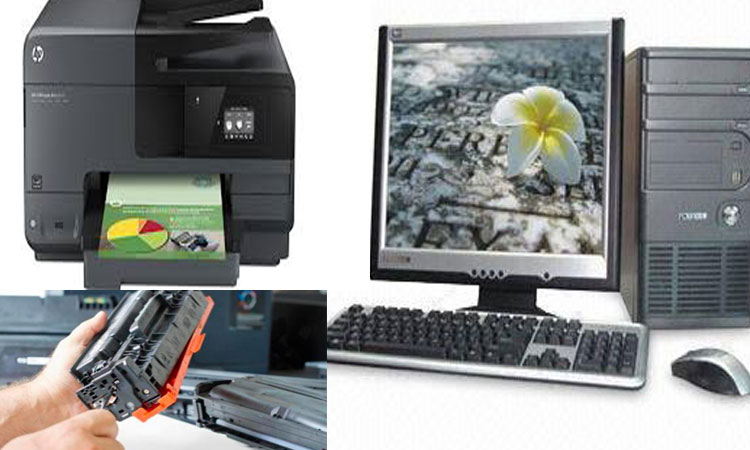 Under the ambitious Make-In-India programme, central government should take necessary steps to impose some guidelines for import of computers and printers. Presently printers are sold at comparatively throw-away prices as compared with abnormally high cost of ink-cartridges in these printers. Sizes and shapes of cartridges of all laser printers are almost same, but are with different specifications so that each printer may require different type of cartridge. Chips are there in cartridges to prevent much-much economical re-filling. Warranty-conditions of printers are terminated on use of re-filled cartridges.
India being a strong consumer-base, is in a position to impose certain pre-conditions. Imported computers and printers dominating Indian market are manufactured in countries other than the country of marketing country. India should impose pre-condition that in case these items are not manufactured in the country of main marketing-company, then manufacturing-unit may compulsorily be set up in India, with India giving all possible rebates and assistance in set-up of these manufacturing-units.
Bureau of Indian Standards should study sizes, shapes and specifications of ink-cartridges, and co-ordinate with all foreign companies manufacturing printers to minimise models of cartridges for a drastic cut in prices of ink-cartridges. It is a production-principle that manufacturing-cost reduces with increased number of production-quantity. Till manufacturing-units for computer-printers are set up in India, manufacturing foreign companies should be asked for collaboration with Indian companies to manufacture ink-cartridges in India with facility of authorised re-fill.
Abnormally high difference between import-price and printed maximum-retail-price-MRP on ink-cartridges result in bribery both in public and private sector. MRP-based forthcoming Goods-Service-Tax-GST should be imposed on computers, printers and ink-cartridges for largely minimising gap between import-price and printed MRP.