Don't miss the 2018 edition of the ZEE Jaipur Literature Festival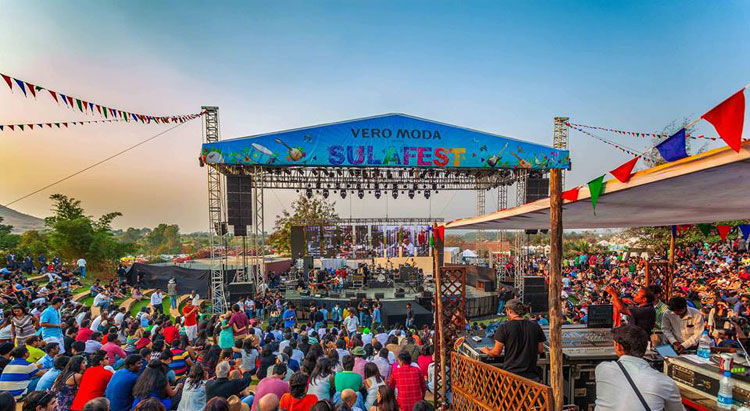 The ZEE Jaipur Literature Festival, often described as 'the greatest literary show on Earth' and the 'Kumbh of literature', is all set to launch its special brand of infectious energy and mark its eleventh year in 2018 from 25-29 January in its beautiful abode at the historic Diggi Palace Hotel.
 A grand and dynamic amalgamation of diverse ideas, debates, dialogue and musical and artistic spectacles, the Festival has hosted nearly 2000 speakers and welcomed over a million booklovers in the past decade. For five days, the ZEE Jaipur Literature Festival transforms the ambience and the cultural and literary landscape of the Pink City, infusing it with lively and contagious excitement and a plethora of conversations, book launches, cultural evenings and performances across key venues in Jaipur. During the Festival, attendees have a frenetic schedule and are spoilt for choice between insightful sessions, the thronging carnival backdrop, a Festival Bookstore stocked with works of all speakers, art installations, caricature artistes, food stalls and merchandise stores as well as the multiple evening events hosted on the sidelines of the Festival. Surrounded by stimulating literary conversations, debates and dialogue, the Festival offers a one-of-a-kind opportunity to attendees to be a part of many iconic moments and experiences.
 For a special experience at the Festival, pick up a Delegate Package that gives you access to the Delegate Lounge, dedicated sessions, free entry to world music performances at the Music Stage, invitations to cultural evenings at heritage venues like the majestic Amber Fort and the Hawa Mahal, official Festival merchandise, lunches and dinners with authors and fellow delegates, a cocktail evening and much more.
 This year's edition brings together a stellar line-up of award-winning speakers including Amy Tan, Anurag Kashyap, Hamid Karzai, Helen Fielding, Michael Ondaatje, Michael Rezendes, Rupi Kaur and Sonal Mansingh, among others. Amidst a perfect winter setting, the Festival will come alive with over 250 authors, thinkers, politicians, journalists and popular cultural icons from across 35 different countries.